Posted on
March 10th, 2022
by Jim Sleeper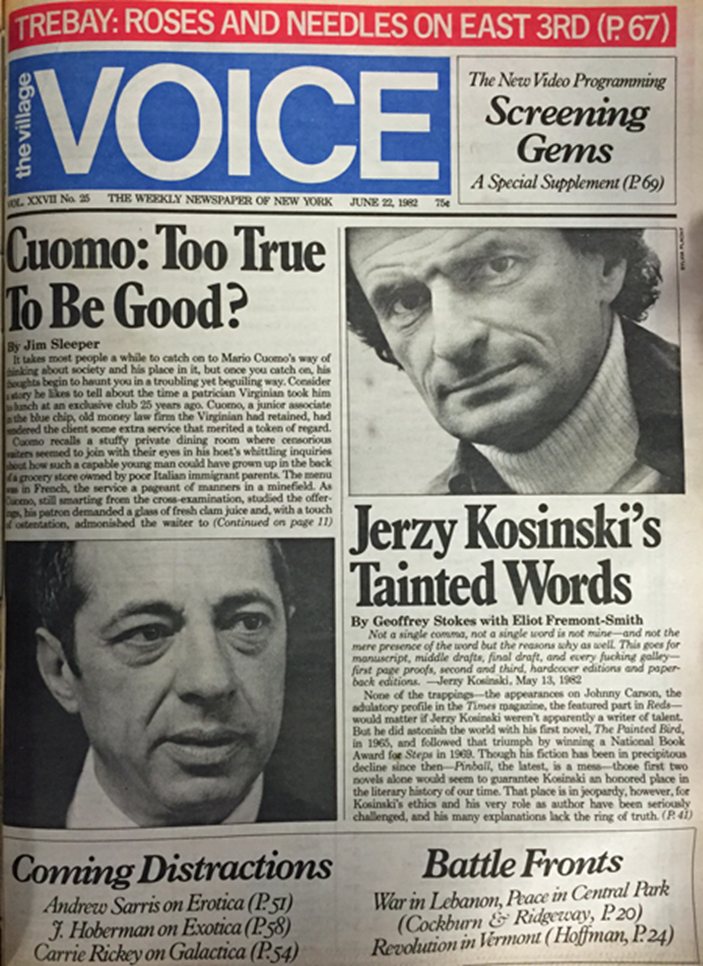 Sketches of public leaders I've known or have watched closely
Mario Cuomo (and Andrew)
This profile of Mario Cuomo made him governor. I'm not kidding. When The Village Voice ran it in June, 1982, during the Democratic primary campaign, he was seven points behind Ed Koch, who'd defeated him for the mayoralty five years earlier with a strong death-penalty pitch that Cuomo courageously resisted. I sketched his fascinating mind and character as well as the politics that shadowed this race. The piece turned heads by re-introducing elite liberals and leftists to an "outer borough ethnic" whom they'd spurned in 1977. I showed that Cuomo was a more brilliant, bravely grounded "liberal" than Koch.
Cuomo disappointed me and other supporters when he decided not to run for president and, more surprisingly, when he turned down Bill Clinton's invitation in 1993 to nominate him to the Supreme Court. Andrew Cuomo was deeply involved in his father's prevarications on this in ways that suggested flaws in the son that seemed to me to play off of flaws in the father. When Mario Cuomo ran for a fourth term, in 1994, I wrote some less-than-generous New York Daily News columns. He lost to moderate Republican George Pataki. When he died at 81, in 2015, I softened my still-saddened assessment of Mario but recalled a couple of things that had made his inability to accept Clinton's offer especially shocking and disappointing.
George W. Bush
George W. Bush. Having known Bush slightly during our years in the same residential college at Yale, where he was president of one of my roommates' fraternity. I had a few insights to share, along with a special photo, from my own class year book, that no one else had found, during his re-election campaign in 2004. So I wrote Bush and the Bad Boy Vote, LAT, 2004.pdf (jimsleeper.com) for the Los Angeles Times.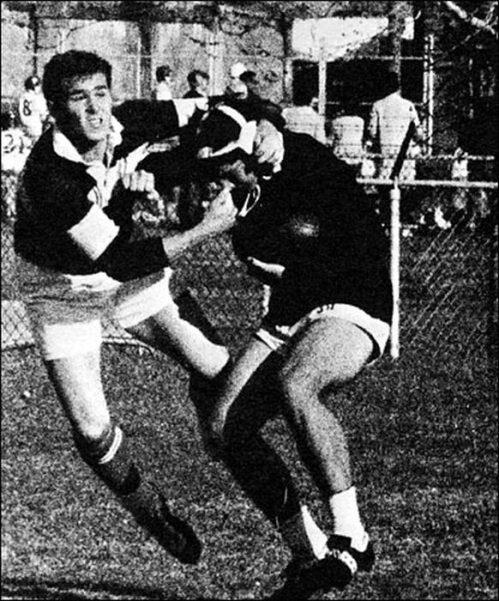 Ed Koch
Ed Koch's mouth and New York's prospects, Dissent magazine, 1981. The King of New York, New York Times, Feb. 2, 2013, The column, about Ed Koch as I saw him in the early 1980s and got to know him better in the late 1990s, was written the day of his death and published a day later.
Rep. Fred Richmond
Brooklyn Congressman Fred Richmond was disgraced doubly. I connected both dimensions after encountering him when I was an idealistic, hapless young writer. Village Voice, 1982
Eliot Spitzer
Did something in the manner of NY Gov. Eliot Spitzer's fall in 2008 show that he deserved a second chance? Wayne Barrett and I discussed this on NPR's Brian Lehrer Show. Breaking News: End Of An Era | The Brian Lehrer Show | WNYC There and in this Huffington Post column, How Spitzer's Fall Showed He Deserves a Second Chance | HuffPost Latest News I contended that Spitzer's self-destruction didn't leave his investigators with clean hands.
Al Shanker
Al Shanker and New York liberalism's travails, Democracy Journal, 2008
Jesse Jackson
Jesse Jackson's miscarried promise, Washington Post, 1992
Rudy Giuliani
New York's Giuliani-Dinkins mayoral contest, 1993, Daily News columns. Note the third column, on the Rev William Augustus Jones, a precursor of Obama's Rev. Jeremiah Wright. Giuliani just before 9/11, New York Observer, 2001. Why Giuliani should never have run for president or aspired to become U.S. Attorney General or Secretary of State. (Written for Foreign Policy magazine when Trump was reported to be considering him for those posts in 2016. )
Harold Washington
Chicago's Harold Washington, larger than life, even in death, Washington Post, 1992
Al Sharpton
Al Sharpton's struggle to pick up the pieces. The New Republic, 1996
A Man of Too Many Parts, The New Yorker, 1993
Ronald Reagan
Ronald Reagan's sweet songs of civic republicanism, History News Network 2007
Bill Bradley
Bill Bradley's near-miss, The New Republic, 2005
Kingman Brewster, Jr.
Kingman Brewster, Jr. and civic-republican leadership, Los Angeles Times, 2004. As Yale's president in my undergraduate years, he showed how to distinguish dogmatism from truth.
Larry Summers
"Goodbye Larry Summers, Without Regrets, History News Network, 2006
John McCain
What John McCain Really Showed Us | Washington Monthly He sometimes offered the strong, supple leadership that a republic needs at moments when its fate seems to hang in the balance.
Jonathan Schell
A Strong Voice for Democracy is Lost. March 26, 2014. My first, brief posting about his passing appeared in The Washington Monthly and was picked up rapidly by AlterNet, HuffingtonPost, Bookforum, and History News Network. The next day I published a column in the Yale Daily News that was cross-published by the U.K. site openDemocracy.net and by History News Network. Several people have written me since then to say that Jonathan Schell's writing, especially on nuclear arms, changed their lives.
Fareed Zakaria
Whip-smart, sometimes illuminating, but in the service of what?
Leon Wieseltier
A literary prophet's bad faith, December, 2012
Lost in a House of Columns: Wieseltier's new Cold War. The Washington Monthly, March 2014
What Wieseltier's fall reveals about Washington AlterNet, Nov. 2017
Nancy Wechsler
An 'Imperturbably Valiant' Lawyer
Barack Obama
The year-long civic-republican revival rally of 2008, and the challenges of 2011.
I began writing about Obama with my "civic-republican" pen in 2007, tracing the arc of his rise, travails. and accomplishments. My assessments of him evolved, and you can witness that evolution by reading these columns, which are presented as they were posted during the campaign. If you're writing a book or a journal article or presentation for a conference about his presidency, you'll want to read this chronicle and assessment of his 2008 campaign, which I followed as a columnist on several websites. (See also: Obama bin Dustbin? Leaders, Great and Small.)